VILLAGE GUIDELINES & SAFETY MEASURES
Please DO NOT visit if you have any Covid-19 symptoms or have been told to self-isolate.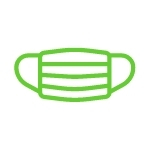 Face coverings are no longer a legal requirement however the Government suggests that you continue to wear a face covering in crowded and enclosed spaces where you may come into contact with other people you do not normally meet.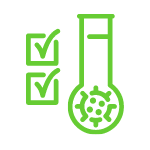 We ask our teams to complete a lateral flow test twice a week and we therefore encourage all our visitors to do the same, and prior to their arrival. To order a home test kit click here.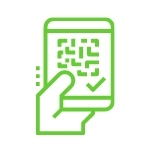 Before your visit, please download the NHS England COVID-19 app to support us with Test and Trace at our various leisure and dining venues.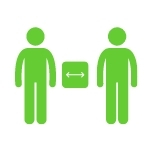 Please continue to give space to others and social distance – especially when indoors.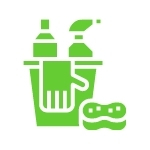 We'll continue our enhanced cleaning regimes, including deep cleans in our accommodation and high touch point areas. Please use the hand sanitiser stations across The Village.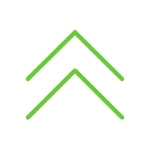 Please follow all signage as some parts of the Village will be operating one-way systems.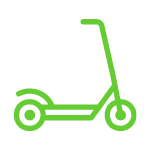 Please note , e-scooters are prohibited on the Village
FAQs
Do I still need to pre-book to use the swimming pools?
We're carefully increasing the capacity of our pools and will monitor this on a weekly basis. For Holiday Guests, pre-booking is available but not essential. Day Visitors are required to pre-book on the day. For more information on booking swimming please click here.
Do Holiday Guests still need to pre-book entertainment sessions?
From January 2022 entertainment sessions will operate on a first come, first served basis. For all the details you need please click here.
Can I take a tour of the holiday homes for sale?
Our Holiday Home Sales Team will be happy to arrange a viewing for you. To request an appointment please complete our online form here.
Are all the dining venues open?
All our dining venues are currently open. However, please click here to see latest opening times, meus and booking details.
Can I pay with cash?
All our venues will accept cash payment but we strongly encourage the use of contactless payments.
How do Holiday Guests check in?
Check-in remains at 4pm. We kindly ask that only one member of each party checks in at Holiday Guest Reception. Check out is 10am due to the additional cleaning time required. Guests staying in Sapphire Cottages may check out at 11am. Motel checkout is 12pm.
What is your Covid Confidence Guarantee?
All 2022 & 2023 holidays are covered by our Covid Confidence Guarantee. This means you won't be out of pocket if you or one of your party is unwell or is in isolation. For more information please click here.
How do I contact the Reservations Team?
You can get in touch with our team on 0800 085 1717, 10am - 4pm daily. We're currently experiencing high call volumes so your wait may take longer than usual.