Sarah Cutts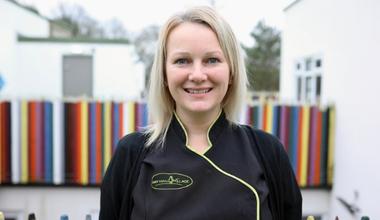 NURSERY MANAGER
NNEB, Safeguarding Level 1 & 2 & Paediatric First Aid
I love working in a beautiful safe environment where the children can spend time outdoors, visit the zoo and explore the woodland. I enjoy working with a great team of childcare practitioners who each have their own unique qualities. I love to watch the children learn, grow and develop and most importantly have fun through well thought out, challenging and exciting activities.
Debra McIlroy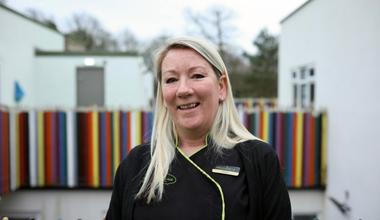 ASSISTANT MANAGER & SENCO
Cache Level 3 Diploma in Pre-School Practice
I have over 24 years of childcare experience and have work at Ribby for over 14 years. I started off as a Nursery Assistant and have development my skills and knowledge to come the Nursery SENCO and Nursery Assistant Manager. I enjoy coming to work each day and love to see the children happy and learning. We have a fabulous team which I definitely regard as my Ribby family!
Susan Rigby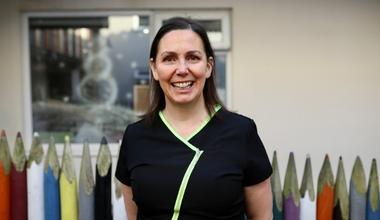 ASSISTANT MANAGER
Level 5 in Managing in Early Years Settings
I love watching the Nursery grow and develop further. I enjoy going into every room and seeing the bond the children have with all our team members. I often bring my own children to Ribby to explore the woodland, play on the parks and visit Mr McGreggor's garden; I love the fact that we can access these area's with the Nursery children too!
Mandy Oglethorpe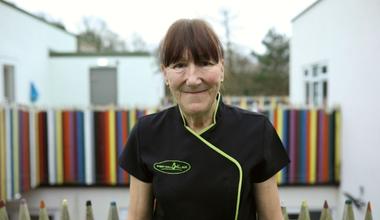 ROOM LEADER
NNEB, Safeguarding Level 1 & 2 and Paediatric First Aid
I joined the Nursery & Pre-school when it opened in March 2002. I have built up a wealth of experience across all ages groups and now work in the Baby Room. Although the Nursery has grown in size, it has always remained one big family who welcomes everyone.
Kayleigh Cartmell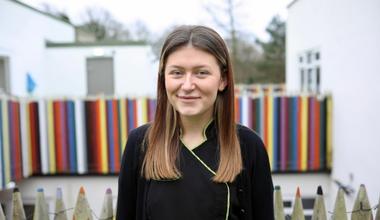 ROOM LEADER
Level 3 in Childcare & Foundation Degree in Early Childhood Studies
I love how friendly everyone is here. It's a great place to work and it's a privilege to take care of the children.
Julie Langley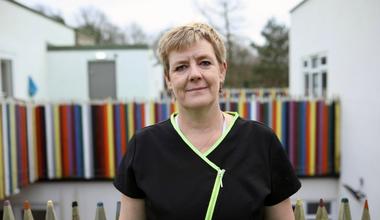 NURSERY ASSISTANT
CCLD Level 3
I have 7 years experience in child care and I am a mum of 2 grown up daughters. I love working here and I enjoy the close relationships we have with parents and their children. I find it rewarding, interesting and exciting job and look forward to watching the children grow flourish into confident little people.
Diane Ogle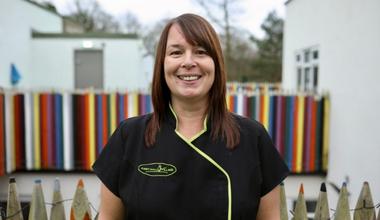 NURSERY PRACTITIONER
I work alongside a fantastic team in the baby room. Having two boys myself, I appreciate how important it is for parents to feel comfortable leaving their children in a safe environment. The best thing about my job is being able to take the children out to explore the amazing outdoor environment we have here at Ribby!
Kerry Beasley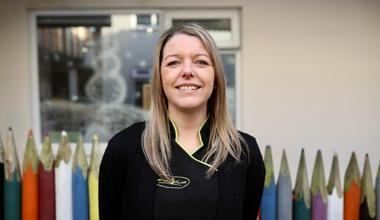 NURSERY PRACTITIONER
NVQ Level 3 in Childhood Studies
I love children spending time outdoors and the many opportunities on offer here at Ribby hall nursery . I love being part of this caring team and seeing the smiles on the children's faces as they learn, grow and explore! whilst working together with parents to achieve the best possible start to their child's education.
Angie Kirkham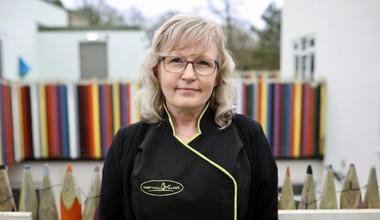 NURSERY PRACTITIONER
NVQ Level 3 in Childcare & Education
I love working at Ribby Nursery! We are a great team and have lovely surroundings that enhance learning for children. Seeing the children develop and pass their milestones is my favourite part of my job.
Abbey Nugent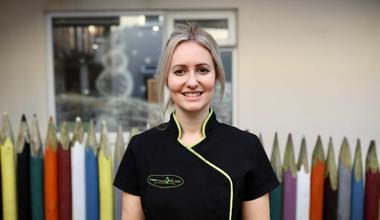 NURSERY PRACTITIONER
Level 2 and 3 Childcare
I love what I do! It's extremely rewarding knowing you're supporting a child's learning and development and making a huge difference to their first few years.
Lucy Mitchell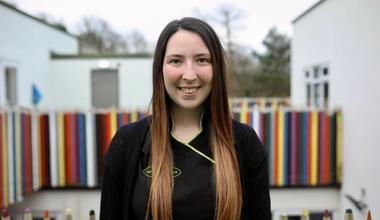 NURSERY PRACTITIONER
NVQ Level 3, Paediatric First Aid
I find my job very rewarding knowing that I'm helping parents to feel comfortable about leaving their child in our care. I absolutely love that we have so much to offer with the environment we are in. We have nature walks, a mini zoo, soft play areas, parks and many more amazing things to help children learn and have fun.
Zaneta Antoniewicz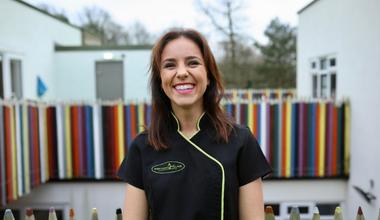 NURSERY PRACTITIONER
Working towards NCFE Level 2 Diploma for Early Years Practitioner
It was my passion for many years to work with explorers and thinkers. I love every minute I spend with the bright minds and I truly believe that when you work with children you see the magic in everything.
Emma Whitaker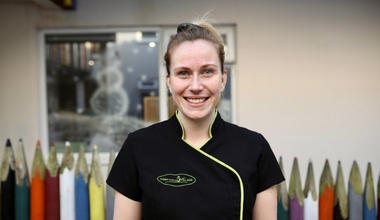 ROOM LEADER
Level 3 in Early Years Childcare
The ability to mould children's minds and hearts whilst watching them grow and develop into wonderful children in some of the earliest years of their lives is so wonderful.
Kimberly Dean
NURSERY PRACTITIONER
Working towards qualification
Creating bonds with the children and watching them grow and develop is something really special.
Jordan McCulloch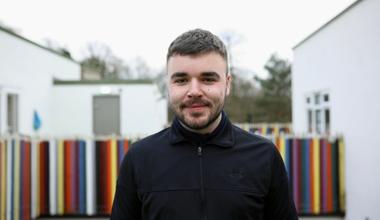 NURSERY PRACTITIONER
CACHE LEVEL 2 & 3 Award in Employment Responsibilities and Rights in Health, Social Care, Children and Young People
I enjoy seeing each of the children adapt, learn and also increase their social interactions as they form friendships with other individuals. I also love teaching children to the best of their ability and achieving the best positive outcome from this, the staff are beyond friendly and the working environment is homely!
Helen Tucureanu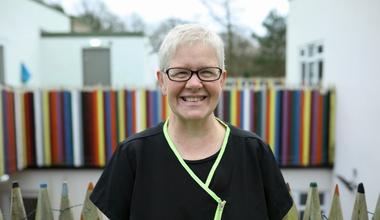 NURSERY PRACTITIONER
NVQ Level 3 in Children's Care, Learning and Development
I love my job as I'm passionate about early years and try to provide a lovely and stimulating environment for the children to thrive and be challenged in their development. Working here also allows me to give children amazing opportunities to explore the natural world.
Gemma Bresnihan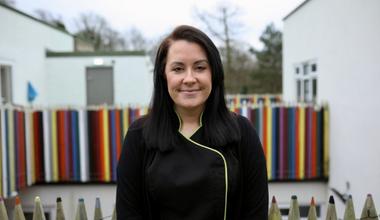 NURSERY PRACTITIONER
PGCE in General Primary
I love the surroundings and facilities at Ribby! It's not every day you can say you've been a pirate in the playground or a zoo keeper at Wild Discovery! Children have the best imagination and creative minds, so everyday is fun, different and memorable.
Michelle Fox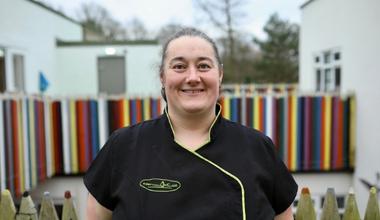 ROOM LEADER
National Diploma in Nursery Nursing
I love working within the Nursery, helping the children to grow and learn through the different activities we plan within the indoor stimulating environment and the great outdoor locations we have to offer here.
Gillian Fowler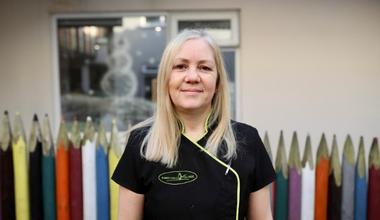 NURSERY NURSE
HNC in Early Education & Childcare
I love watching children learn new skills and knowledge whilst engaged in activities, helping prepare them for school and develop their independence. We have access to the wonderful outdoor areas and the mini zoo which is used by all age groups to help in their learning, health and wellbeing.