The Bar and Grill 
A fantastic family atmosphere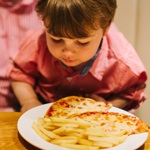 The Bar & Grill plays host to all our family entertainment and is also the ideal location for a relaxed family meal offering a wide choice of starters, main courses, desserts and side orders.
All food is freshly made and we regularly introduce new and exciting menus or try one of our Chef's specials. Regular favourites include Hunters Chicken, Singapore Noodles and our classic Fish & Chips, Mmmmmm.
Join us in a comfy booth, or at one of our larger tables and enjoy dining together as a family. Kick back, enjoy a cocktail (alcoholic or non-alcoholic) and a fantastic family dining experience!
Virtual tour
Take a look around The Bar & Grill...