The perfect party space and events venue in Lancashire

Our promise is to transform your vision of a perfect party into a unique and memorable reality! One thing you can be sure of when planning your party at Ribby Hall Village is the dedication and enthusiasm our team will show to make your event extra special.
So... you're looking to hire a venue to hold your Christening, School Prom, Corporate Dinner or Banquet, Awards Ceremony, Charity Ball... with our choice of four event suites, experienced staff and lots of imagination we can do almost anything!
Our organised team of co-ordinators will draw on their planning experience and support you every step of the way leading up to your event or party, they will be ready to assist with any questions or ideas you may have about hiring the venue, the event facilities and hosting your party. Our energetic, driven Operations team will be working hard behind the scenes to prepare for your event, every glass to be polished, every knife and fork put in place – they have an eye for detail. During your event, they will be on hand to ensure everything runs smoothly.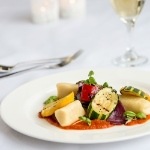 We have a talented Brigade of Chefs who take great pride in producing food that is utterly amazing. By designing bespoke menus all guests are provided with an unforgettable dining experience. We also have an impressive wine list and drinks selection that will leave you spoilt for choice. You can view our delicious range of menus here.
We're located in the heart of Lancashire near Preston and Blackpool, with easy access from the Motorway too.
So what are you waiting for - let's get your party started!